We at Write on the Road tend to avoid big cities whenever we can – so recently we tackled Portland, Oregon and Seattle, Washington all in the same week – because we also like to make ourselves cry.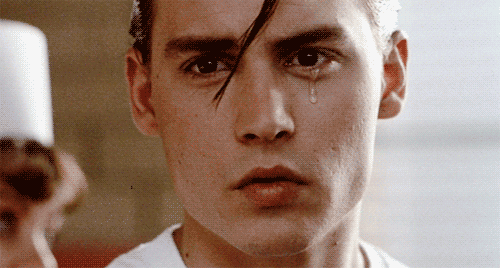 We had to be in Portland for a few days, so we filled our time finding geeky stuff to do. 
Who says size matters? The Guinness Book of World Records – Portland is home to the World's Smallest Park. Mill Ends Park is just 24" in diameter and 452.16 square inches.
Who else says size matters? Me, when a bookstore takes up an entire city block! We visited Powell's City of Books, America's largest independent bookstore. It was amazing. It smelled of books, new and old, and coffee. There were a LOT of people shopping while we were there, but it was okay – book people are okay.
We also hung out for a few hours at the Clackamas Town Center Mall. Best stores – Hot Topic and Barnes and Noble. Now I own a badass beanie, and my to-be-read-pile is ridiculously large (and now we're talking about size again). To finish up our shopping, we visited the StarWarsStore store near the mall. The store is small, but the space is filled with so many collectibles that it was nerdgasmic. 
To end our Portland adventure we found The TARDIS Room Cafe. With hopes of fish fingers and custard, we arrived for lunch – only to be disappointed by a closure for remodel. 
After our few days in Portland, we were ready to get on the road again.
We headed north, and briefly stopped in Seattle, WA.
I try to be a supportive spouse. I support Mike in most things, and when I don't it's because he has had some stupid idea to…I digress. I support Mike in most things, and it was no different when he decided to take a religious trek to sacred ground – CenturyLink Field, home of the Seattle Seahawks.
I don't give any craps about football – but Mike does. He has been a fan of the Seahawks since he was a wee lad, and he was thrilled to stop by Centurylink for a quick look-see. It wasn't a tour day, so we didn't really get to see the field open, just through the fence. The store was open there, and although I don't give any craps about football, I do love me a new hoodie – so guess who's a Seahawks fan now? Still not me, but I got a new hoodie anyway.
Seattle has a ton of things that we wanted to see and do, but we didn't have time for this trip. Travel through Washington will be a regular thing for us from now on, as family members have moved up there and we will be visiting often.  Looking forward to the Space Needle and the Pop Culture Museum next time through!
After Seattle we kept driving north – eventually all the way to the Canadian border…
UP NEXT – The most northwesternest you can get in the continental US.